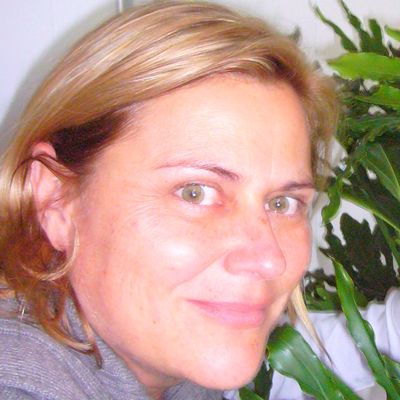 VOLUNTEERING: What are the incentives and the roadblocks?
I'm not sure where, but I once read that volunteering improves your mental health and helps you live longer. I think it has something to do with the old Buddhist, "Do good, feel good," thing. But that's not why I do it.
To give you some background, I volunteer at the Winsome Hotel aka The Lismore Soup Kitchen or 'Soupie' in Northern NSW. It's a grand old federation pub, by the river, with lots of history. There's a photo on the wall to prove that Bob Hawke once popped in, and I'm told by locals who've lived here longer than I, that it was quite THE pub in it's heady youth.
These days it's matured somewhat. It's still the hub of Lismore, but the beer and bands have long gone. The gorgeous old building is now not just a soup kitchen, but a welcoming family homestead for those who need it.
And behind the scenes, in the Winsome extended family, there are people of all ages, sizes and backgrounds, popping in, being busy, helping out. Cooks, sandwich makers, dish pigs, cleaners, managers, night shift workers, coffee makers - not to mention all the local farmers, church groups, families, and local supermarkets who generously donate fruit and vegies, bread and chickens on a regular basis.
As a local, I'm proud of the fact that the Winsome family welcomes everyone and no one in Lismore need ever go hungry. I think it also stops a lot of petty crime. We see all types of people through its doors, all doing it tough in some way – some are homeless; some the victims of an abusive relationship and domestic violence; some recently out of jail and finding their feet; others are just simply struggling to make ends meet; or battling their own mental health demons or addiction issues.
I work 'front of house' in the Winsome cafe, in what used to be the old beer soaked bar, now a dry bar where we serve (excellent!) coffee, tea and cake. In my mind, it's less cafe and more Nanna's warm country kitchen, although with much better coffee.
There are some well used couches scattered about, a fish tank in one corner, a small library and an old piano that has pride of place. Just like Nanna's place and even more welcoming. And that's important, because when you're doing it tough, have no family home to go to, it's good to have routine and somewhere welcoming to go everyday. Somewhere safe.
So why do I volunteer? Three reasons...
Firstly, because it stops me whinging and gives me perspective. If you think you've got problems put yourself in the shoes of someone who really has. Every day I work there I come home with a great appreciation of what I have, and I'm talking the basics: family, friends, relatively good mental health and a roof over my head.
It also restores my faith in humanity. There's a lot of unpleasant politics, TV reality shows, celebrity nothings and stuff out there that really gets on my tripe these days. However, just when I think I couldn't get grumpier, the Winsome restores my faith in people. I put this down to the other volunteers – I enjoy working alongside other volunteers, hearing their back story while we're doing our thing. It's also the patrons of the soup kitchen. I have great affection for the Winsome Family patrons – the salt of the earth, and often wise beyond words people who frequent the Winsome on a daily basis. I love working behind the bar, making coffees, chatting to people as they come in, hearing their stories, and I feel privileged to be able to share glimpses of their interesting lives. I've learnt a lot working at the Soupie.
And lastly, because it's fun. Maybe I should get out more, but yes, I find volunteering fun. If I won the lottery, I'd definitely be volunteering full time. It makes you feel good...I guess that research I mentioned earlier might be true. Maybe that means I'll live longer too...
Anne Briggs, Eltham NSW
Volunteer at The Winsome Hotel / Lismore Soup Kitchen
Article also appears on Open ABC website here (used with authors permission)